Kilchoman has been a whisky geek's dream distillery since it was established in 2005. But apart from being Islay's first newly built distillery in over 124 years, it's also one that champions everything a whisky lover looks for in a craft distillery: an attention to detail, provenance, and a focus on natural presentation.
Given all of that, you can see why we're excited to have two of Kilchoman's latest offerings — the Madeira Cask Matured Edition and the 100% Islay 11th Edition — arrive on our shelves.
To begin with, the Madeira Cask Matured limited edition was distilled in May 2015 and matured for 5 years and three months in 46 fresh madeira hogsheads, before being bottled at 50% abv in August 2021.
Madeira's unique taste comes from repeatedly heating the wine, creating a wine with fascinating flavours of roasted nuts, orange peel, stewed fruit, caramel, and toffee. Those flavours carry into the heavily peated (50ppm) spirit, resulting in a single malt that has caramel-rich and smokey orange zest aromas. The palate follows through with citrus zest, peach, raisins, walnuts, and dark chocolate, underlined by a well-integrated smokiness. In other words, it's the perfect Kilchoman to get for the Christmas season.
Islay All The Way
With a gorgeous colour of burnished bronze, the 100% Islay 11th Edition looks like a stunner, and tastes like one too. Bottled at 50% abv, this edition highlights the influence of Islay on Kilchoman's whiskies, having been made from Islay-sourced barley and peat, as well as being matured and bottled at the distillery.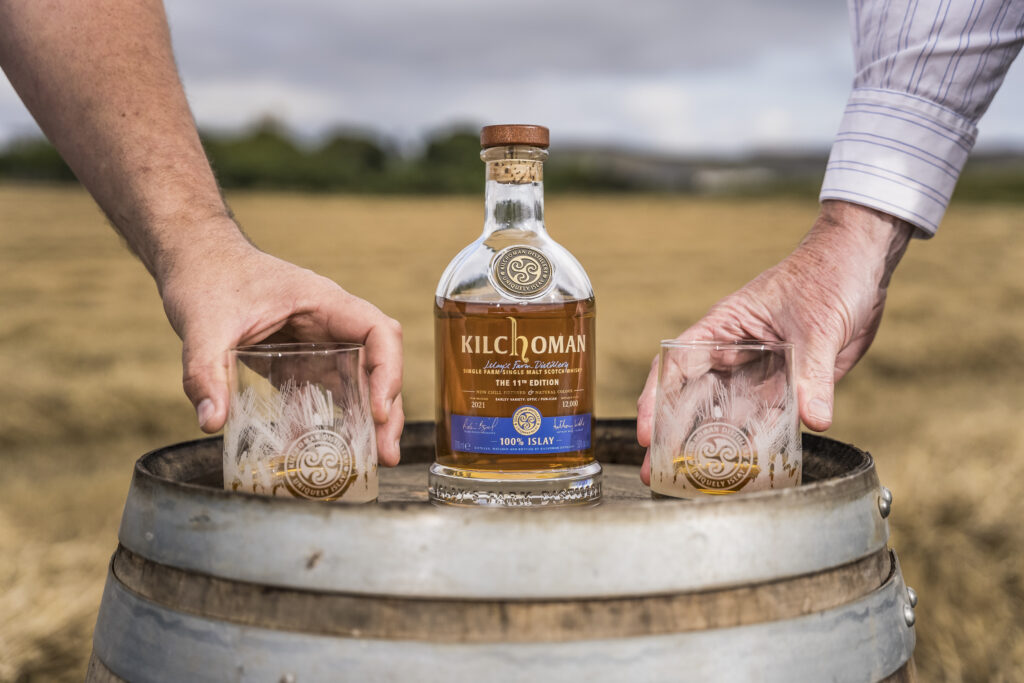 A total of 26 bourbon barrels and 7 oloroso sherry butts that have been aged for a minimum of 9 years were selected for bottling. Here, the vanilla and butterscotch influence of the bourbon barrels is married with rich flavours of the sherry casks and the natural citrus sweetness of Kilchoman.
Said Anthony Wills, Kilchoman Founder and Managing Director of this year's edition: "Intense floral sweetness gives way to layers of rich spices, plums, dates and leather then grilled fruit, malt and vanilla with waves of clean fresh peat smoke and citrus sweetness on the finish."
A limited number of bottles are available online and at our BSC retail outlet. Get yours before they're gone!
Get your bottle of Kilchoman Madeira Cask Matured here