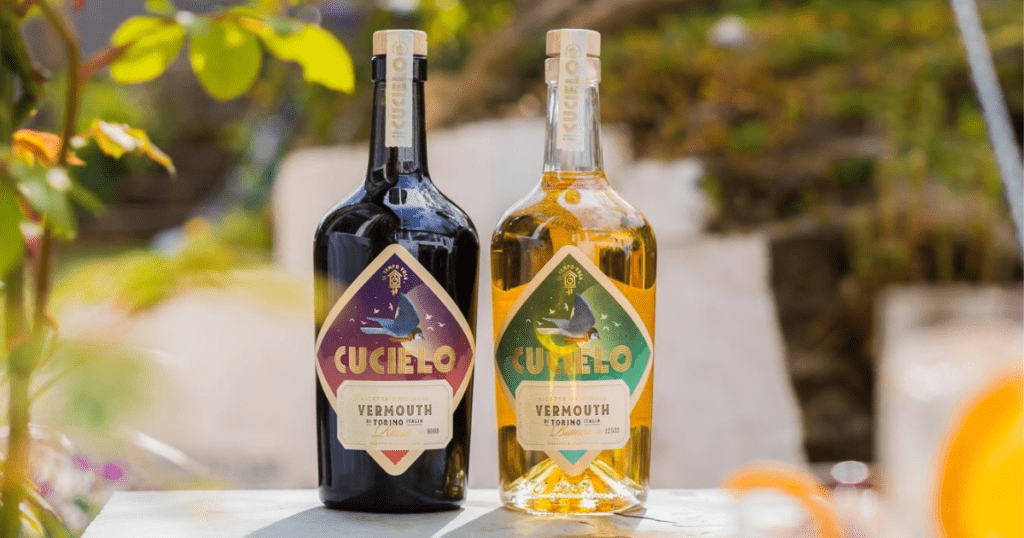 Vermouth's history goes back as far as the 15th century when it was, like many other alcoholic drinks, produced as medicine. A type of fortified wine, Vermouth got its name from the French pronunciation of 'wermwut', the German word for wormwood — extracts from plants from the Artemisia genus — that gives the drink its unique taste.
Thanks to the rise of cocktail culture, it is now experiencing a revival in the way they are appreciated and made. One such example is CUCIELO Vermouth Di Torino, which, unlike other vermouths, is made entirely in Piedmont using only Italian wines, must have predominant flavours of wormwood sourced from Piedmont, and has an alcohol content above 16% abv.
Get your CUCIELO Vermouth Di Torino here.
Thanks to its bittersweet, herbal flavours, Vermouth is a core ingredient in many classic and modern cocktails. Here are three of them:
THE NEGRONI
The Negroni has been a long-standing favourite amongst cocktail fans because it has all the elements of sour, strong, and sweet in just the right proportions. This particular Negroni is made from a mix of Cucielo's vermouth, Campari and Portobello Road Gin.
Method: Add the gin, Campari and sweet vermouth to a mixing glass filled with ice, and stir until well-chilled. Strain into a rocks glass filled with large ice cubes. Garnish with an orange peel.
THE MANHATTAN
The origin of the Manhattan can be traced back to OH Byron's 1884 Modern Bartenders' Guide, which cites two versions, one made with French vermouth, the other with Italian — guess which one we're going with!
Method: Add the bourbon (or rye), sweet vermouth and both bitters to a mixing glass with ice, and stir until well-chilled. Strain into a coupe glass and garnish with a cherry.
TROPICAL SPRITZ APERITIVO
You can never go wrong with a Spritz on a hot day (which is practically everyday here), and here we have one great example from @todaystipple using Scotch and vermouth.
Method: Add all ingredients over a tall glass filled with ice, garnish with fresh passionfruit.