Colombia was no stranger to rum's boom time during the 17th and 18th century, and its popularity went even further when Severo Arango y Ferro — nicknamed 'El Dictador' — discovered a liking for rum when he visited the coastal town of Cartagena.
About 180 years later, one of his descendants founded Destilería Colombiana, creating the brand of rums inspired by the Dictador. What sets Dictador's rums apart are its use of fermented sugar cane honey (which accounts for about 3% of rum production) as a base for distillation, rather than the more commonly used molasses. This results in a spirit that's typically earthy, grassy or mineral-like in nature compared to molasses-based rums that run the range from being floral to spicy to delicately sweet.
This month, we're bringing in four of Dictador's excellent rums: the 12 and 20 Years rums, and the XO Insolent and Perpetual rums. The 12 and 20 Years rums are an excellent introduction to Dictador's rums; both have loads of caramel, cocoa, and coffee flavours, with the 20 Year rum showcasing a more intense and bolder profile on the nose and palate than its younger sibling.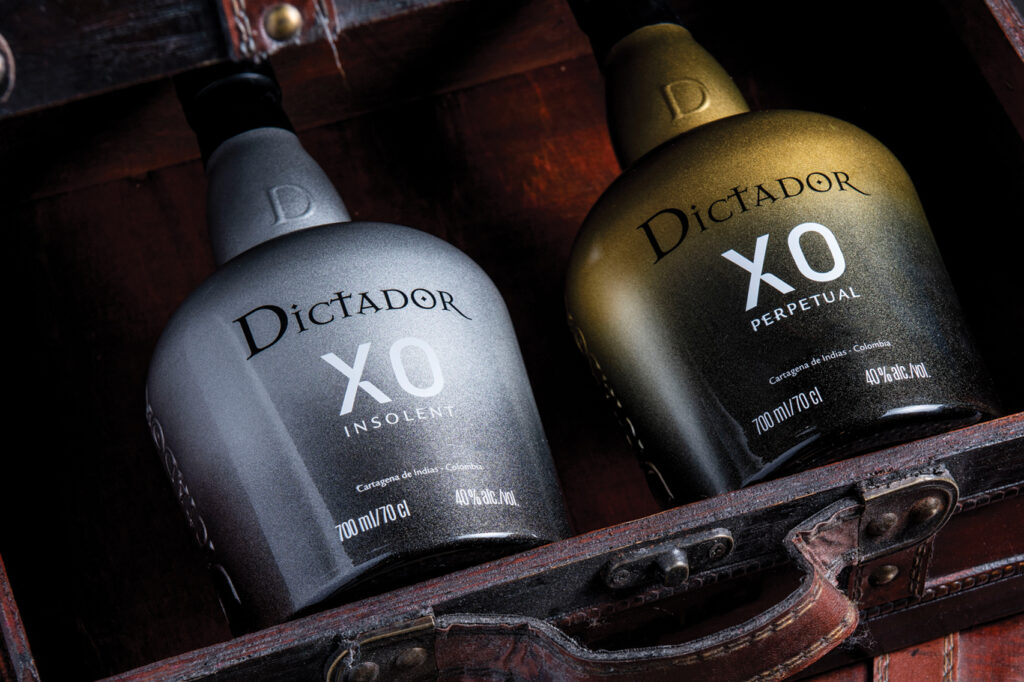 The XO range on the other hand, is a step up from the age-stated core range, with the master blender selecting Dictador's finer stocks and ageing them in either ex-bourbon barrels to create the Perpetual, or oak barrels from Jerez and Port to create the Insolent. Either way, the resulting rums are a decadent and complex drink that are packed with flavours of dark chocolate, coffee, and roasted honey — perfect when you have some time alone with a cigar or drinking with close friends.
Buy the Dictador XO Insolent Rum