The new independent bottlings from Wemyss and Duncan Taylor have arrived! Also just in: the long-awaited Bunnahabhain Fèis Ìle special, the Abhainn Araig, the Jura Sherry Cask limited edition, as well as the award-winning Kingsbarns Balcomie.
Click below to find out what else is new!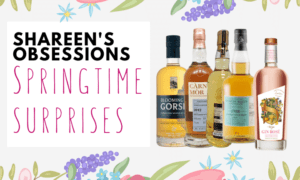 We go into April with hope and spring in our step, along with the perfect floral whiskies (and gin) for...
Read more
We specialise in whiskies from all over the world, and we also carry a wide range of rums, bitters, and more. Feel free to explore our store and check back regularly for the latest offers and new additions! For further inquiries, please message us on WhatsApp at +60 12 336 4878 or email us at enquiries@singlemalt.com.my